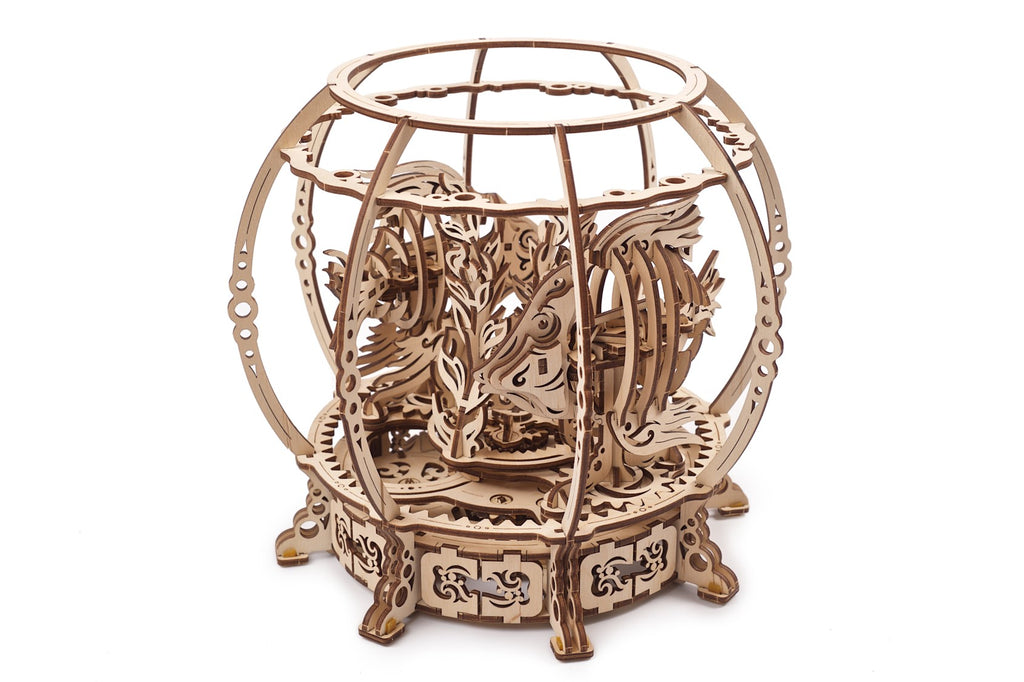 Mechanical Aquarium model kit
$134.95
or make 4 interest-free payments of $33.74 AUD fortnightly with
More info
The Mechanical Aquarium from Ugears is an ingenious saltwater fishbowl, with two pet tropical fish chasing each other around a forest of macro-algae fronds, inside of which hides another small inhabitant of the marine environment—a seahorse!
The fish and algae rotate simultaneously and in parallel, at different speeds and in different directions, simulating the smooth, undulating rhythms of underwater plant and animal life. The elegant fish look like they are really swimming as they move their heads and tails side-to-side. The Mechanical Aquarium model is unique in that while many Ugears models are propelled by rubber band motors, the aquarium is driven by a spring for longer action and greater longevity.
To set the model in motion, wind the knob under the aquarium with about 25 half-turns, flip the switch from "stop" to "swim" mode, then watch as your Mechanical Aquarium comes to life! The mechanism contains an internal pendulum to regulate and smooth the movement. We have designed this model to be the very definition of operational simplicity for users: one switch, two modes: on and off. You can stop the model at any time, or just let it go and enjoy the movements of the automaton fish and fronds for about 40 seconds.
| | |
| --- | --- |
| Number of parts | 325 |
| Assembly time | 6 hours |
| Level | Intermediate |
| Model size | 23.5 x 23.5 x 20cm |